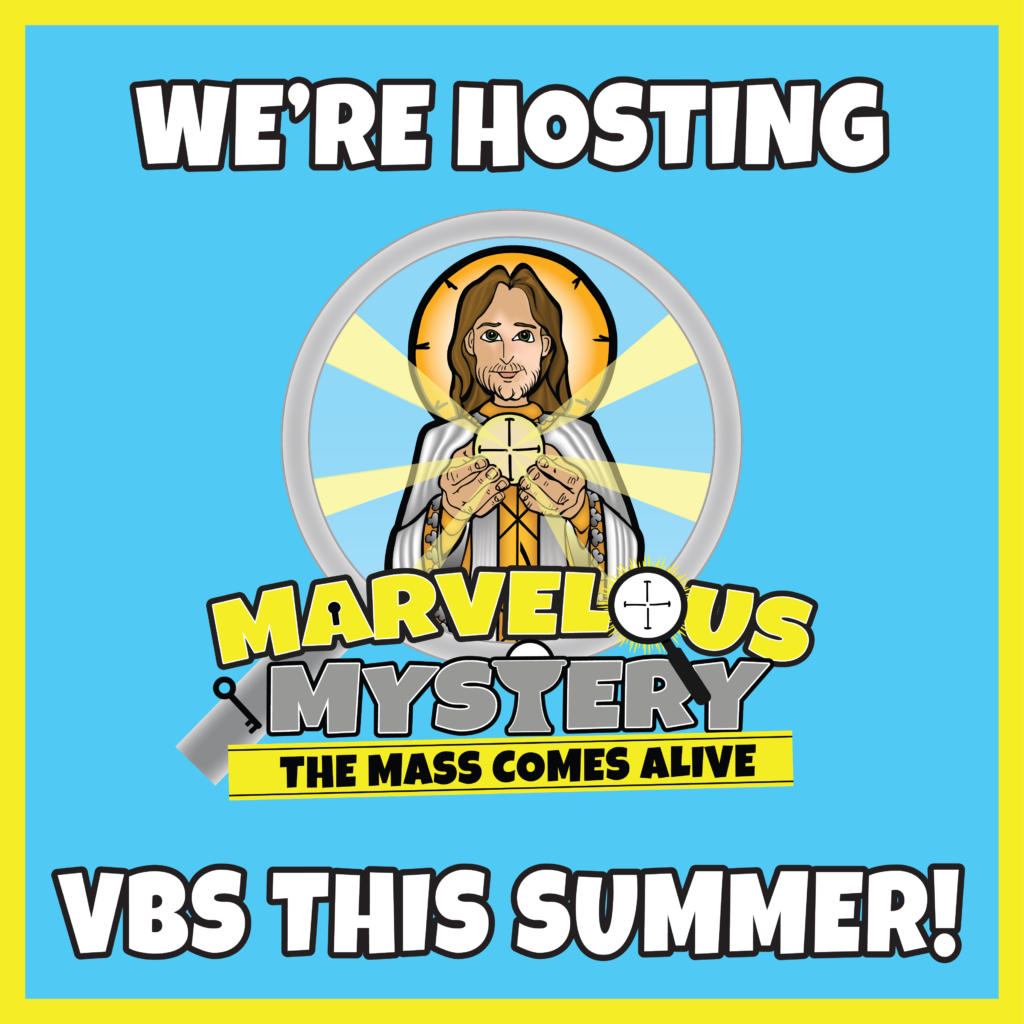 SAVE THE DATES FOR VBS JUNE 20-23, 9:30 AM TO NOON.
Children ages 4yrs old to 5th grade are invited to see the Mass come alive and experience daily faith stations, music, crafts, games, snacks and more.
The cost is $25 per child and includes a t-shirt. Registration forms available below, stay tuned. Contact Jen Nelson for more information. (989) 224-8537.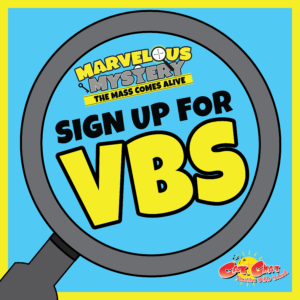 Registration forms are now available in the Church and on the stjoecatholic.com website.
Please return forms by June 1 so your child can receive a t-shirt
Contact Jen Nelson for questions at 989-224-8537