Youth Ministry
St. Joseph's High School Youth Ministry is an active, highly spiritual program designed to empower our youth to become fully active Christians in today's world. Our teens dig deep into their faith at weekly youth meetings, critically observing the culture of their daily lives, discussing spiritual options to help them stay on the right path, and to live as disciples of Jesus Christ.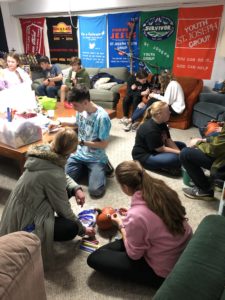 Youth Ministry helps to draw our young people to responsible participation in the life, mission and work of the Catholic faith community. Youth Ministry also helps our teens identify and develop their God-given gifts and talents. It encourages them to use these gifts, by taking part in liturgies, service projects and opportunities to exercise leadership on local church and diocesan committees.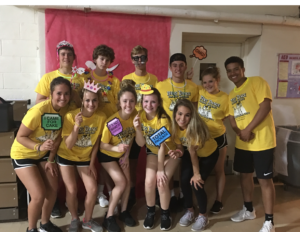 Our youth take part regularly in events to help them grow personally and spiritually. These include: local area retreats & Summer Mission Trips, as well as, Diocesan Jamboree, and the National Catholic Youth Conference and World Youth Day.